I'm pretty sure we've all heard the phrase "cover to cover." As in, "I read books cover to cover." But DO YOU read books cover to cover?! I know what you're saying. "YES, of course! I've read 173850382+ this year already and I even have a blog and/or insane bookish friend and talk about everysingleone and how can you accuse me of NOT reading books cover-to-cover?" Hold your horses.
I mean one of five things. (Or maybe even all five.) 1) reading the copyrights page. (AM I THE ONLY ONE?), 2) the dedication, 3) author's note, 4) acknowledgements, 5) about the author. Do you truly READ them? Or are you lying when you say "I read books cover to cover." ?? HMM.
the copyrights page
I don't always read the copyrights page. But WHEN I DO, I find some pretty neat things. For example.
1) If there is one thing you should know about me, it's that I have grown up on Nancy Drew mysteries. I still read them! I lovelovelove the wondermazing (that's wonderful and amazing, you know), Carolyn Keene. But did you know her actual name was Mildred Wirt Benson?! (I much prefer Carolyn Keene.) Of course, there are many other interesting things about Miss Benson, but I didn't even think to look her up until I read the copyrights page! (For the record, Miss Benson, apparently, isn't the only writer of The Nancy Drew series. RESEARCH, everyone!)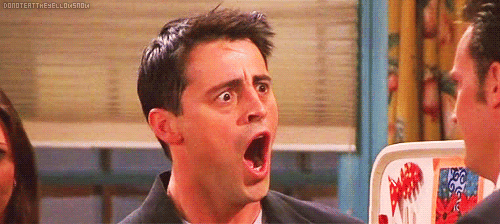 2) I love seeing what year books were published. I'm not picky about how recently the book was published (even though I have been reading more books that were published within the last two years), but it's so fascinating, to me!
3) It's rare when this happens, but it's so annoying if there's no blurb/synopsis on the back of the book. So check the copyrights page! There's a little two-sentence summary in there. =)
the dedication
Some dedications are just awesome. Kiera Cass' are always the best.
And we couldn't forget Lemony Snicket, who makes everything a mystery.
author's note
Author's notes are really cool, especially with a historical fiction. It tells you a little bit about the research that went into making the book, and how historically accurate the book was. I loved the author's note in Code Name Verity. 
acknowledgements
I admit, I don't always read the acknowledgments. They can be kind of boring! To my publisher, to my kids, to God. Thanks for reading, bye. And I know it's important to recognize awesome people who put together a book, but COME ON, authors! We just spent three weeks or maybe even a day or possibly even an hour (hello, speed-readers, how I envy you), with your characters! Make us laugh! Say something important. Plus, writing a book is HARD WORK. AREN'T YOU EXCITED? AREN'T YOU CRYING YOUR EYES OUT? Let us know. (And for more helpful tips, please refer to this post. Thank you very much.)
Another reason I love Miss Heather Vogel Frederick – heartfelt acknowledgements are the best! And readers, please, please don't skip the acknowledgements if the book is the last in a series! (Hint: they're the best kind of acknowledgements.)
And again, I turn to Kiera Cass, because, well, everything about her books is awesome. And, might I add, hilarious.
about the author
This person wrote a book! THEY WROTE A NOVEL. That's tough! That's excruciatingly hard work! Give 'em some credit. I love about the authors for two reasons: 1) I'm CURIOUS about this person. 2) I love to stalk authors, especially if I loved their book, because if I loved their book, of course I love THEM. 3) Okay I lied, three reasons. Sometimes (most times) they have a website, which is awesome because MORE STALKING. (Rachel Coker, Kiera Cass, and Heather Vogel Frederick, I'm looking at you.)
SO. Do you read these parts of books? Or are you a skimmer? I demand to know the truth! Love to hear from you!